A Long Shot Worth Shooting
For 15 year old Ethan Han, April of 2020 is no normal month, filled with the pandemic, international paranoia, but also the sport that would change the course of his life: archery. What started as a method to appeal to colleges, turned into the very sport that would take him across the country. His success, however, did not come without a price to pay.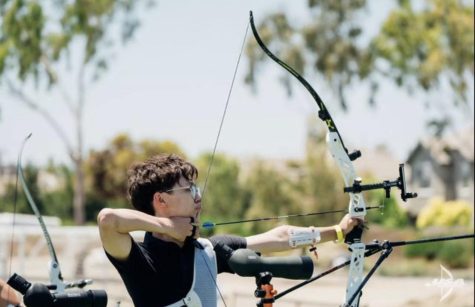 As Ethan Han started out with his first team, he found himself struggling to keep up. Unable to compete with his experienced peers, he felt dejected, recalling that he "shot badly". And those surrounding him, even his teacher, took note of this as well. His teammates went so far as to make fun of him, calling his form "trash" and noting how often he missed. His then-coach, responsible for his growth, also contributed to the criticism. Ethan had even heard his coach bad mouthing behind his back. He held no confidence in himself, after all, nobody else did.
Humiliated and spiteful, Ethan grew resentment for the team, coach and even the sport. The urge to quit consumed the athlete, feeding off the constant discouragement he heard daily.
But when asked why he didn't quit, Ethan simply shrugs his shoulders, laughs and says, "I just like the sport."
He quit his former team, with the drive to continue archery and a vengeance, to prove them all wrong. Ethan found pressure lifted off his shoulders, as he found a coach that he has continued to stay with to this day. He expresses, "Mentality is really important in archery." 
Since then, Ethan Han has been able to progress, traveling to the Gator Cup in Florida, SoCal Showdown in San Diego, the Olympic trials in Seattle, 2021, etc. 
The struggle does not stop for the archer. Typically, he practices daily for three or four hours, somehow managing to fit school work in his schedule as well. During summer vacation, he practices eight hours a day. He expresses with slight regret, "I strayed away from a lot of my friends because I was so focused on archery."
Despite all his hardships, Ethan's love for the sport has not diminished. He dreams of going to the Paris Olympics in 2024. He declares, "I know I have a lot to improve on and I'm working on it." For the 2024 Olympic hopeful, only time will tell, as the obstacles never stop.