Atomic Habits: A Review
March 25, 2022
Atomic Habits by James Clear has become the go-to book for building healthy habits. The book has spent 65 weeks on the New York Times Bestseller List and has sold over 2 million copies. The author promises that tiny changes will produce remarkable results. He offers a science-backed strategy for building good habits and breaking the bad ones. But does Atomic Habits live up to the hype? Can a person find solutions to habits from this self-help guide?
Self-help and self-improvement can be a bit of a hamster wheel. There are a lot of books that come with great theory, however actually using it won't ever happen. Every now and then there is a book that actually delivers on the promise and will help you immediately. So, are you looking for a self-help or self-improvement book? Don't look any further! Atomic Habits is definitely the one you need!
Why Atomic Habits is a Must Read!
Atomic habits is a must read for everybody that wants to get rid of their bad habits or wants to start new good habits! It is an easy to read book and gives a lot of insights you can immediately use. I believe that it is perfect for busy people and the framework is built so that you can improve every day! No big steps that are big hurdles, but small steps of improvement everyday.
There are very few books on personal development as empowering as this one. The strength of Atomic Habits goes beyond the mere, although extremely useful, tips it gives you to make a systematic change in your life. In fact, it is the powerful rhetoric with which James Clear manages to narrate its practical suggestions that will revitalize your willpower.
"
You should be far more concerned with your current trajectory than with your current results."
— James Clear in Atomic Habits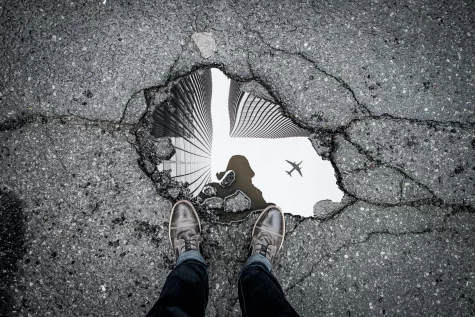 What Should You Expect?
Numerous stories (his own included) of how small deeply-thought changes in one's life can lead to success are constantly brought by to make you realize how that could be you. Atomic Habits is a book able to change your mindset so abruptly that what before were just dreams and goals will belong to the realm of possibility as soon as you finish it.
One time, I made the mistake of reading it before going to bed and it ended up motivated me to such a great extent. I remember I was just thinking about what habits to implement in my life that I could not sleep for the next couple of hours.
Moreover, what really distinguishes this book from the other of its kind is that it promotes productivity in the healthiest way possible. It is now a couple of weeks since I first read it and the progress I have done in my daily routine is surprising. And I am not just talking about things I manage to get done thanks to it, but also about how the book allowed me to have more time for myself, and how it helped me to be confident of the small changes and efforts I am applying. I feel that the message of "today being able to deliver a big impact in the future" was something I felt heavily impacted by.
It goes without saying that everyone intends to improve their own daily routine and their future life has to do them the favor to read it. But also if you are going through a period where you think that what you are doing is now really paying off the sacrifices you are making, this is the book that will give you your self-confidence back and will make you believe again in what you do everyday.
"
You don't have to be the victim of your environment. You can also be the architect of it."
— James Clear in Atomic Habits
Key Findings from Atomic Habits
There are a lot of insides James Clear gives you in this book, however I want to highlight a few key findings I really like. For more insights, I'd recommend just reading the book. It's easy to read and gives a lot of examples. 
1. Get 1% better every day
In the book, James Clear talks about 'the compound interest of self improvement'. If you increase with just 1% every day, this yields a 37x improvement 365 days later. The message here is that you don't have to be perfect everyday, you just have to make sure to improve the slightest. The big idea behind Atomic Habits is the power of tiny change, the effect of a 1% improvement. While most people focus on setting exceptional goals over a short period of time, Clear's message is that getting 1% better each day for one year results in being 37 times better at something than when you first started.
Where most people always focus on the goal, James Clear's message is to focus on the process. Once you start making small steps on a daily basis, you've made huge steps in a year's time. Clear's compilation of research shows that focusing on the results is overrated. The secret is looking at the trajectory of your current habits, your repeated behaviors. He lays out practical, science-backed tips to implement positive habits and lose the unhealthy ones. 
2. The 4 laws of behavior change
Where there are countless models and philosophies about behavioral patterns, James Clear came up with a simple habit cycle that only contains 4 simple steps. This step-by-step framework does not only make human behavior understandable but also shows how to change it. The key, according to Clear, is understanding and incorporating the habit process. 
The 4 steps are, cue, craving, response, reward. The cue and the craving are the "problem" and the response and reward are the "solution". By simply removing the cue, there is no craving and the rest of the habit is not triggered. A cue is a trigger that tells your brain to initiate a behavior. The goal is to make the cue of your desired habit obvious. Second, recognize a craving, a motivational force behind a habit. You have to make that craving attractive. Third is crafting a response, the actual habit you will perform, whether a thought or action. The response should be easy for a good habit to form. Finally, there is a reward, an end goal that satisfies or teaches us. We must make the reward satisfying to implement a habit.
3. Change your identity to change your habits
"The most effective way to change your habits is to focus not on what you want to achieve, but who you want to become." states James Clear. He believes you first establish the identity, and then the process and outcomes will follow much easier.
Clear, Engaging, and Practical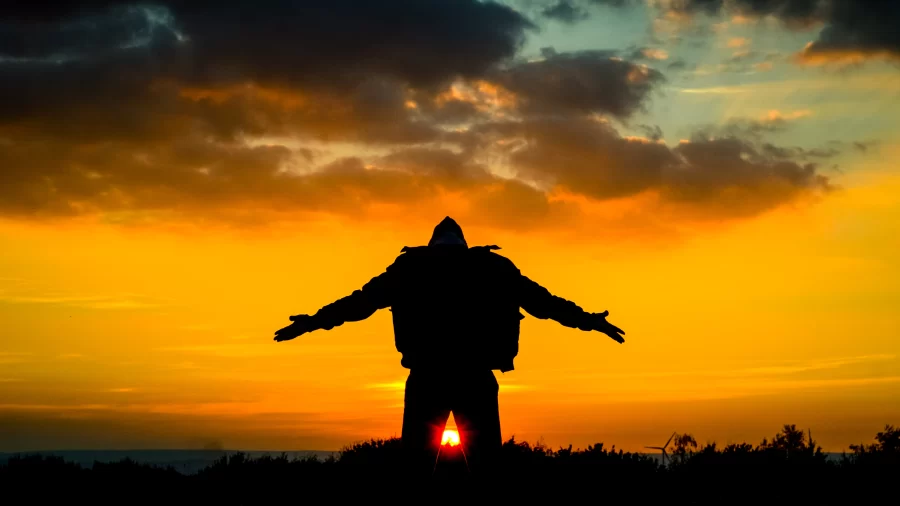 It's easy to see why Clear's book has attracted such a following. Atomic Habits is clear, engaging, and immensely practical. The book's structure is based around his four laws of behavior change (i.e. make it obvious, make it attractive, make it easy, and make it satisfying) in an easy-to-follow format. His writing style takes complex ideas and psychological studies and makes them easily understood. His bulleted chapter summaries at the end of each chapter helps the reader capture the major takeaways. Atomic Habit's greatest strength is the sheer number of practical, simple suggestions that the reader can implement immediately to start a good habit or end a bad one.


About the author of Atomic Habits: James Clear
James Clear is the author of the #1 New York Times bestseller, Atomic Habits, which has sold more than 5 million copies worldwide. He has been featured in places like, CBS This Morning, the New York times, the Wall Street Journal and Time magazine. Besides this, James Clear is more than a writer. He is a regular speaker at Fortune 500 companies like Honda, Intel, LinkedIn and many more.
"
When you fall in love with the process rather than the product, you don't have to wait to give yourself permission to be happy. You can be satisfied anytime your system is running."
— James Clear in Atomic Habits
Sources:
"Book Summary: Atomic Habits by James Clear." Sam Thomas Davies, 23 July 2021, https://www.samuelthomasdavies.com/book-summaries/self-help/atomic-habits/.
Hornsby, Aidan. "Notes on Atomic Habits." Medium, 31 May 2020, medium.com/@aidanhornsby/notes-on-atomic-habits-c021e38eeae7.
Clear, James. "James Clear." James Clear, 2018, jamesclear.com/atomic-habits.
"Analysis and Summary of Atomic Habits by James Clear | PDF | Free Audiobook." StoryShots, 4 Apr. 2021, www.getstoryshots.com/books/atomic-habits-summary/.