The Impact of COVID-19 on Mental Health of Adolescents
The pandemic, which has disrupted school and peer interactions, has left teens with stress, anxiety, and other mental health issues.
May 6, 2022
Declining Mental Health Due to the Pandemic
---
Prior to the pandemic, youth mental health was already declining. According to the US Centers for Disease Control and Prevention, more than one-third of high school students reported persistent feelings of sadness or hopelessness in 2019, a 40% increase from 2009. The CDC, as of 2021, reports that more than a third (37%) of high school students reported poor mental health during the COVID-19 pandemic, and 44 percent reported feeling sad or hopeless on a regular basis. One-fifth of American teenagers have a diagnosed emotional disorder previously, and the pandemic has increased that number even more.
Because of the pandemic, rates of depression and anxiety have skyrocketed. Children and teenagers, according to doctors, were among those most affected.
New Poll Research Found 
---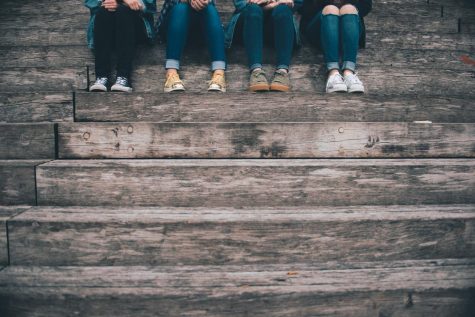 A poll found that nearly half of parents reported their teenagers had new or worsening mental health conditions, especially at the start of the pandemic.
During the pandemic, a survey of 977 parents with children aged 13 to 18 was conducted to examine teen mental health conditions such as anxiety, depression, and aggressive behavior. A national poll conducted by Ipsos for C.S. Mott Children's Hospital at the University of Michigan Medical School examined how parents were assisting teens in coping and whether they thought their strategies were effective.
Three out of every four parents polled said Covid-19 had hampered their teen's ability to socialize with friends on a daily basis. Significantly, parents of teen girls reported higher levels of depression and anxiety than parents of teen boys: 31% of teen girls experienced depression compared to 18% of teen boys, and 36% of teen girls experienced anxiety compared to 19% of teen boys.
More extensive research, however, found that during the peak of the Covid-19 pandemic, depression and anxiety in youth doubled compared to pre-pandemic levels. One in 4 adolescents globally "experienced clinically elevated depression symptoms, while 1 in 5 youth experienced clinically elevated anxiety symptoms."
In addition to a general increase in youth mental illness, the study discovered that older children were impacted more severely than younger children, possibly due to puberty and hormonal changes, as well as a loss of social interaction.
The findings suggested that the pandemic had likely triggered a global mental health crisis in youth, and that the negative effects on youth only worsened over time.
Extraordinary Disruption and Stress
---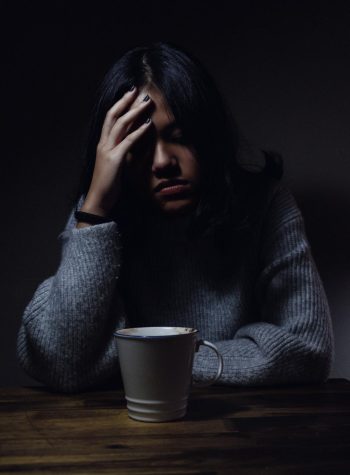 The restrictions imposed to combat the spread of Covid-19 have kept teenagers at home "at a time when they were primed to seek independence from their families." The pandemic has severely disrupted their lives, causing school activities to be canceled and the inability to hang out with friends due to social distancing. As a result, many teens reported feeling "frustrated, anxious, and disconnected." 
According to Stephanie Clarke, a psychologist and clinical assistant professor of psychiatry and behavioral sciences at Stanford University School of Medicine, social media would have also been to blame for teens' anxiety and depression.
"
For example teens can get the impression "of people's lives being perfect" on social media which was one of the main communications methods during the pandemic. This was what created distress because realistically, many would all be struggling with the ups and downs of adolescence and life. "
— Stephanie Clarke, psychologist and clinical assistant professor of psychiatry and behavioral sciences at Stanford University School of Medicine
Furthermore, the pandemic created conditions that could have exacerbated negative emotions. Children experienced fewer peer interactions, increased social isolation, and less interaction with other supportive adults such as teachers and coaches as a result of school closures and remote learning. According to the study, these changes may have contributed to increased symptoms of depression, such as sadness, loss of interest in activities, and disruptions in appetite and sleep.
According to the study, the general uncertainty and disruptions in daily routines caused by the pandemic likely increased symptoms of generalized anxiety in youth, such as fear, uncontrollable worry, and hyperarousal. Worrying about the health of family and friends as Covid-19 spread contributed to the children's anxiety, according to the study.
The new CDC data, more than half (55 percent) of students reported emotional abuse by a parent or other adult in the home in 2021, including swearing at, insulting, or putting down the student. Physical abuse by a parent or other adult in the home, including hitting, beating, kicking, or physically harming the student, was experienced by (11%). More than a quarter (29%) reported that a parent or other adult in their household had lost their job.
During the pandemic, children and youth were subjected to extreme disruption and stress, which had a negative impact on their mental health. When these issues persist and are not properly addressed, they have long-term consequences.
Jenna Glover, a child clinical psychologist and director of psychology training at Children's Hospital Colorado, the disruption to routines and consistency is very damaging for a child's mental health because children thrive on predictability, which has been missing for over a year. 
Chronic stress and instability in children and teens can lead to feelings of hopelessness, which is one of the leading predictors of suicidal ideation.
Adolescent Suicide Increased in 5 US States During Pandemic
---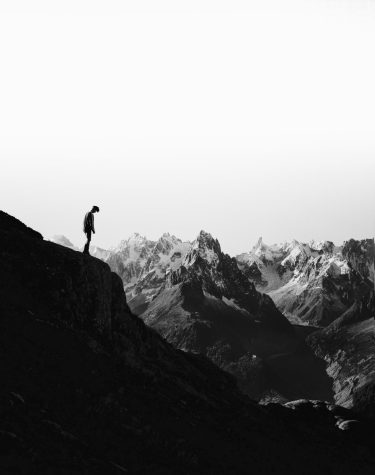 According to a recent study of 14 states published in the journal JAMA Pediatrics, the number of suicides among adolescents aged 10 to 19 increased in five states during the pandemic. 
Data from Georgia, Indiana, New Jersey, Oklahoma, Virginia, and California revealed an increase in the proportion of adolescent suicide deaths compared to all-age suicides. 
The researchers collaborated with public health departments in 14 states to examine death certificate data on more than 85,000 people who died by suicide to assess the impact of this increased risk. They compare two time periods: 2015 to 2019 and 2020, the pandemic year under consideration.
The study was not the first to investigate adolescent suicidality in the United States during the pandemic. According to a study conducted by the Centers for Disease Control and Prevention in the United States, emergency department visits for suspected suicide attempts among youth, particularly girls, aged 12 to 17, began to rise in May 2020. According to the same study, visits increased by 50.6 percent among girls and 3.7 percent among boys in that age range from February 21, 2021 to March 20, 2021, when compared to the same time period in 2019. 
Suicide-risk screenings have yielded higher positive rates during the epidemic than previously. The American Academy of Pediatrics declared a mental health emergency for children and adolescents in 2021. 
Peers and caregivers are advised to keep an eye out for any negative changes in how adolescents express themselves or communicate. If parents are concerned about their children's behavior, they can consult with health professionals and their children's teachers.
Sources:
CNN, Kristen Rogers. "Adolescent Suicides Increased in 5 US States during the Pandemic. Why Parents Should Be Concerned." CNN, www.cnn.com/2022/04/25/health/teen-suicide-increase-pandemic-study-wellness/index.html.
CNN, Megan Marples. "Nearly Half of Parents Said Teens Face New or Worsening Mental Health Issues during Pandemic, Poll Says." CNN, 16 Mar. 2021, www.cnn.com/2021/03/16/health/teen-mental-health-pandemic-wellness/index.html.
CNN, Sarah Molano. "Youth Depression and Anxiety Doubled during the Pandemic, New Analysis Finds." CNN, 10 Aug. 2021, www.cnn.com/2021/08/10/health/covid-child-teen-depression-anxiety-wellness/index.html.
Horowitz, Juliana Menasce, and Nikki Graf. "Most U.S. Teens See Anxiety, Depression as Major Problems." Pew Research Center's Social & Demographic Trends Project, 20 Feb. 2019, www.pewresearch.org/social-trends/2019/02/20/most-u-s-teens-see-anxiety-and-depression-as-a-major-problem-among-their-peers/.
"Coronavirus Disease 2019." Centers for Disease Control and Prevention, 31 Mar. 2022, www.cdc.gov/media/releases/2022/p0331-youth-mental-health-covid-19.html.