Mets Win!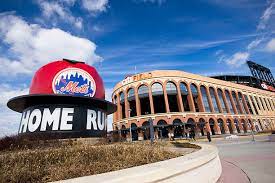 On Thursday, May 18th, 2023 Village School went to see the New York Mets play the Tampa Bay Rays at Citi Field, a first for Village! Organized by Sam, who managed to get us free tickets for students, staff, family, and friends.
While the Mets started off down 1 nothing at the top of the first after Brandon Lowe ran one in, Baty and Lindor quickly struck back with an RBI (run batted in) ending the inning tied 1-1. In the 4th, a home run from Peter Alonso —the MLB's home run leader— gave the Mets the lead.
Another run from each team in the 6th put the score 3-2. This score would remain for the rest of the game, earning the Mets their second win in the three game series against the so called "Best team in baseball."
Bonus: Late in the 7th some of our students even made it onto the Jumbotron!