The Breakfast Club Turns 30: 10 Things You Never Knew About the Film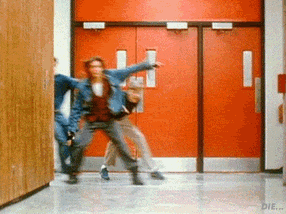 The renowned John Hughes film, The Breakfast Club is celebrating its 30th anniversary this year. The movie was screened across the country from March 26th and March 31th this year. Trapped in a day-long Saturday detention in their high school library, five strangers begin their day with nothing in common. Each student bound to different high school cliques, manage to bond when faced with their malicious principal. They end up realizing that they have more in common than they may think and that they are more than their respective stereotype. Critics consider it one of the greatest high school films, as well as one of Hughes' most memorable and recognizable works. If you have not seen this movie, it should definitely be next on your must-sees!
The Breakfast Club and Ferris Bueller's Day Off were both shot at the same high school.
John Hughes only took two days to write a draft of the screenplay for the film.
Actress Molly Ringwald was originally cast as Allison.
Working titles include "The Lunch Bunch" and "Library Revolution."
"Don't You (Forget About Me)" by Simple Minds was written specifically for the film.
It was so hot on the upper level of the set that cast and crew would often pass out in the heat.
The marijuana they smoke in the film was actually oregano.
The scene in which the students share their detention stories is mostly improvised.
Both John Cusack and Nicolas Cage were considered for the role of Bender.
Judd Nelson ad-libbed the most iconic frame of the movie, the closing fist-pump.