Remembering Donald L. Ashkenase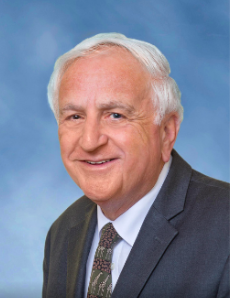 Donald L. Ashkenase  passed away on March 8, 2021. Having served on the Great Neck Board of Education since 1982, he was a trusted member who was re-elected 12 times by Great Neck residents. His nearly 4 decades of service included two years as President, and 5 years as Vice President; he was the longest serving Trustee in Great Neck Board of Ed history. 
Of this great loss, Steve Goldberg, Village School principal said, "The loss of Don represents a sea change in both the Board of Education and Great Neck in general. Don brought a gentle, sensitive, kindness to the position while being strong in all the issues that affected children. Personally, I will remember him as someone who always had a kind word for me and a supportive stance for the work that I do."
We, at Village, offer our condolences to Mr. Ashkenase's family, friends, and colleagues and thank him for his service.