Class of 2022 College Decisions- And Advice!
It's that time of year again when Village School seniors are applying to and deciding on which colleges to attend. This years' seniors class will be graduating 9 students with most attending colleges all across the East Coast. So let's get into it.
Jack Galowski applied to the College of Charleston and intends to enroll there. He wants to major in either law or history and he's going there for their specialty program known as The Reach Program, a smaller setting program kind of like Village. He may even be dorming there.
Kendyl Abramson, aka Ivory, applied to and was accepted to Full Sail University. She's going to the school for video game art and may be dorming. 
Bianca Hernandez applied to SUNY Buffalo, Penn State, Drexel, Temple, Cornell, and NYIT. She was accepted into SUNY Buffalo, Penn State, Drexel, Temple and has not yet decided what school she wants to go to. She's going to major in architecture and wherever she goes, and she plans on dorming. She was given scholarships, so congrats Bianca! 
Rei Maldonado, the graduating junior, applied to NYU, Binghampton, John Jay, Cortland, New Paltz, Fordham, Syracuse, and Boston College. She has thus far been accepted into New Paltz,  but still isn't sure if she wants to attend there. Wherever she goes though, she will be dorming and plans to major in social work.
Ben Ross is planning on going to Lehigh, but was accepted to Buffalo and Delaware as well.  He applied to Delaware, Buffalo, New Paltz, Binghamton, Pitt an Lehigh. He chose Lehigh, where he applied early decision, because of their good business program, beautiful campus, and his friends who attend there and say they love it. He is planning to major in Economics and got a grant to go to Lehigh. He will be dorming in the fall. Bens advice to the juniors applying next year is "Don't Procrastinate"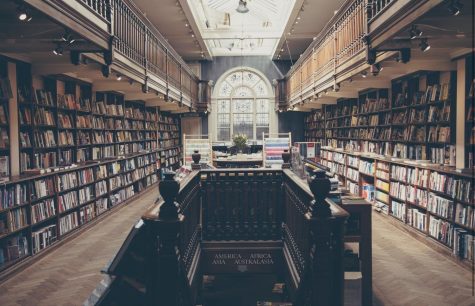 Cassie Pittoni applied to Swarthmore, Vassar, Lafayette, Fordham, Temple, New Paltz, and Hofstra, she was accepted into Hofstra, Temple, and New Paltz so far. If she gets accepted into Swarthmore that is her top choice but out of the ones she has been accepted to so far she hasn't made her top choice. She told me "Swarthmore is a very prestigious college, I like it's location being outside of Philadelphia but still has a spacious, plant-filled campus that you would expect a typical college campus to have, I also like the small village across the street and the train station that could take me straight to Philly or back home. I am interested in studying film in college but I would like to study other areas as well and Swarthmore has the liberal arts program I am looking for. It's also a small school, and I am a person who has attended small schools my whole life and where I feel most comfortable". She plans to major in Film Production and Communications. She also plans to dorm not matter where she may go. Cassie has gotten a scholarship from Hofstra.
Julia Yaeger applied to 7 schools and was accepted into Landmark where she will be going in the fall. She decided to go to Landmark because of their accommodations for neurodivergent students. She plans to major in Osychology and minor in special education. She also got a scholarship and plans to dorm there in the fall.
A few seniors this year have decided to attend community college in order to get their feet wet and save some money. 
Sylvia Lee either wants to attend either BBMC or Nassau CC, though she hasn't decided which.  She's going to these schools so she can figure out clearly what she really wants to pursue and not dive into college not knowing and spending large amounts of money. As of now, she wants to major in Liberal Arts and Humanities or Business.
I asked the seniors to give advice to next year's senior class. Here's what they had to say:
"Always have a backup plan" 
"Do your research"         
"Have faith in yourself."
"Don't procrastinate, do your best, and do what works for you!"
"Don't procrastinate and wait till last minute"       
"Trust the process and don't procrastinate"
"Don't procrastinate"
"Do not procrastinate on your applications, utilize your college writing class and Lauren's help as much as possible, and do not stress too much about getting a rejection. Try to send your applications in as soon as you feel comfortable with them. Once they're late, there's no guarantee that your application will even be read. Don't be afraid to ask Lauren to read over your common app essay or any supplementals – trust me – I utilized her a lot this year. And really use your time in College Writing wisely. I was able to complete so many essays in that class rather than at home! I wish all the future seniors the best of luck! :)"