Feeling in a Slump? The Villager Offers Advice!
This week's advice column is brought to you by Han-ah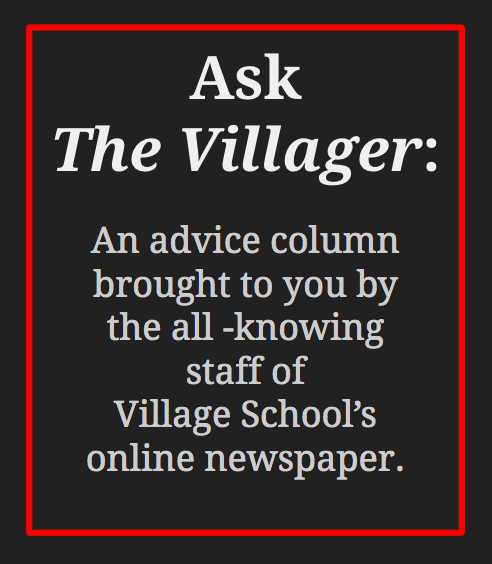 "How do I get the motivation to do my elective work?"
I feel like this is a common struggle for students to have, but keep in mind that electives do hold the same amount of credit as any other class. Electives do not count any less than some of the presumed"important classes."  At Credit Boards, you will earn full, half, or no credit for all classes that semester, including electives. 
In order to graduate high school you must have 22 credits, which does not only consist of your common core subjects. English, math, social studies, and science requirements fulfill over half of the necessary credits, but the rest depend on electives. Especially here at Village School, where we don't have transcripts and cumulative averages, electives are treated just like any other class.  
Here at the Villager, we go into depth about some of these electives, which may peak your interest with a similar course offered next year.
https://gnpsvillager.org/13158/interviews/class-spotlight/class-spotlight-forensics/

https://gnpsvillager.org/12871/interviews/__trashed/
Remember, although the elective classes are unconventional and don't culminate in a mandatory state test, they still lead toward graduation!
Leave a Comment