Thinking About Village?
Here's What to Expect on Your Two-Day Tour
Are you a parent or student thinking about Village School? If so, your journey to Village will start with a two-day student tour.  This tour will start out with a conversation with Steve Goldberg, principal of Village, and the student's parents. Steve will go over the basics of the school and how it operates. Then the student will meet their tour guide, a current Village student. The student tour guide takes the visitor with them to their classes so the visitor can get a sense of what classes here look and feel like.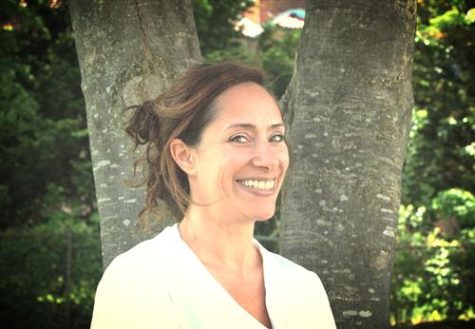 On the second day, the visitor is again paired with a student tour-guide (usually the same person from day one) and sits in on more classes, sometimes new ones.  Time permitting, the visitor will have a chance to sit for an informal debrief with Steve and our school psychologist, Lisa, to chat about how the tour went and how the visitor is feeling about the school in general.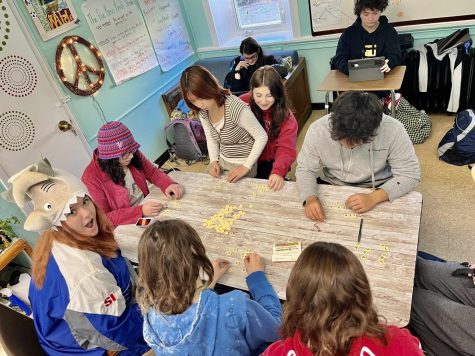 Student tours have a long history here at Village. "Tours have been around since before I got here," said Steve. Words can't describe Village School; you have to see it to believe it."
Steve has found that successful tours are about just making sure the visiting student is comfortable. When the tour ends, it's not about whether or not the visitor decides to ultimately attend Village. Our main hope is that we have provided the visitor with a positive and welcoming experience.  
Every current student has experienced a tour and they have some words of advice for future visiting families:
Don't worry about any classwork during the classes you sit in on– you can chose to participate,  or just listen in quietly

Don't stress about asking to use the bathroom! Just quietly get up and head on out. 

Lunch is open campus, so bring your own bagged lunch or a few dollars and you and your tour guide will head out to one of the local spots to grab lunch and bring it back to the school
"
I felt great, I felt welcomed, and there were people I could talk to"
— Hyunjun Chang
During the visit, it's important for parents to keep an open mind and listen to their child as to whether they liked Village School or not.  Of course, we hope they do think we are a good fit, but if they don't that's okay, too!