3 Video Games You Should Play!

Silent Hill 3

Silent Hill 3 is a survival horror game made in 2003. It was developed by Team Silent, and published by Konami. The game was originally released on the PlayStation 2, and is unfortunately unavailable for later versions. (You can emulate it though!)
You play as the game's protagonist Heather Mason, a teenager who is stalked by the cult from Silent Hill 1. The plot starts with Heather casually enjoying her day, until the environments around her shift into a perverse, otherworldly version of the real world. She finds herself trapped in a strange, terrifying place, the town of Silent Hill. Learning she has mysterious ties to this town, she spends most of this game exploring it, and trying to escape.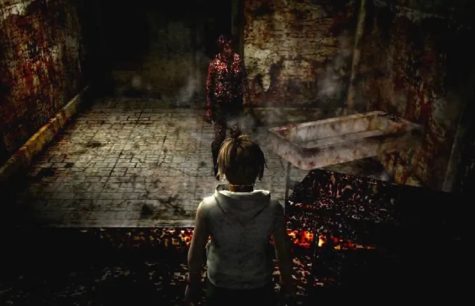 Like the previous games, it combines survival horror with elements of combat, exploration, and puzzle-solving. You encounter various monsters, and are given items to detect, avoid, or fight them. The game gradually gets more terrifying and harder to beat.
The soundtrack for Silent Hill 3 was composed by Akira Yamaoka, who did an amazing job. (I listened to the whole soundtrack on repeat yesterday.)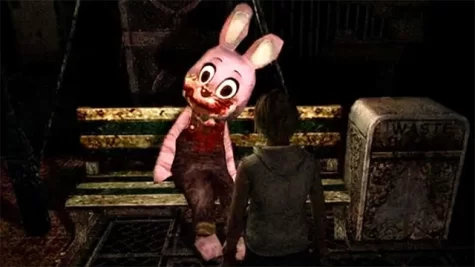 Silent Hill 3 received positive reviews, garnering an 85/100 rating for the PlayStation 2 version, and a 72/100 rating for the PC version. It's considered one of the most terrifying games to date, and I definitely recommend it if you're into that stuff! 

Resident Evil 4
Resident Evil 4  is a survival horror game developed by Capcom Production Studio. You play as agent Leon S. Kennedy, who is sent to rescue the US president's daughter, Ashley Graham. She has been trapped in rural Spain after being kidnapped by a mysterious religious cult. 
The gameplay focuses on action and shootouts with some survival horror elements. Aside from shooting, players can interact with the environment: kicking down a ladder, jumping out of a window, dodging an attack or executing a "finishing move" on weakened enemies.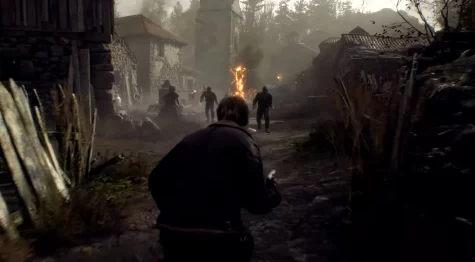 Resident Evil 4 garnered acclaim for its story, gameplay, graphics, voice acting, and characters, and is often named one of the best video games, winning multiple Game of the Year awards in 2005. The game sold over 11 million copies. 
The game was highly influential, and popularized the genre survival horror and third-person shooters. It inspired many popular games such as Gears of War, Dead Space and The Last of Us. It was truly ahead of its time.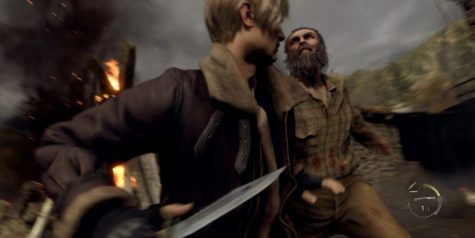 A remake for Resident Evil 4 was announced and the demo just came out this month! I highly recommend checking it out, the new graphics do this game so much justice!



The Last of Us 2

The Last of Us 2 is an action-adventure game developed by Naughty Dog and published by Sony Interactive Entertainment in 2020. It's a direct sequel to The Last of Us 1, made in 2013.
The game is set in a post-apocalyptic world and focuses on two playable characters: Ellie, who sets out in revenge for a murder, and Abby, a soldier who becomes involved in a conflict between her militia and a religious cult. 
The Last of Us 2 is an action-adventure game with elements of survival horror (you could tell I really like this genre). You traverse post-apocalyptic environments such as zombie filled buildings and forests to advance the story. The game uses a third-person perspective; the player must fight human enemies and zombie-like creatures with various weapons, and stealth.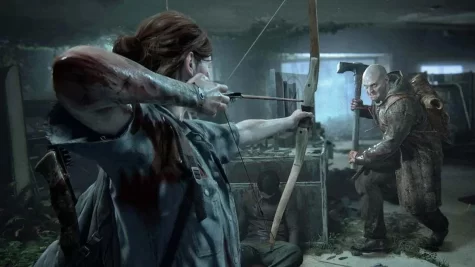 This game has a beautiful story, characters, soundtrack, graphics etc. I highly recommend this game to anyone who's interested in this genre. 
Part II is one of the best-selling PlayStation 4 games and the fastest-selling PlayStation 4 exclusive, with over four million units sold in its release weekend, and over ten million by 2022. It won more than 320 Game of the Year awards and received multiple other accolades from awards shows and gaming publications.