Sustainable Fashion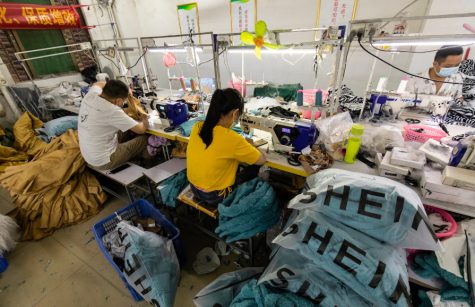 Fashion is subjective; to some it doesn't matter what season their clothing is from, but others pay careful attention to staying on trend. The way fashion trends work through time is like a swinging pendulum. This proven theory says that once a fashion trend reaches its extreme point, it starts moving back to the opposite trend. The cut of jeans is a prime example of this. During the early 2000s, low-rise jeans were all the rage, everything was low-cut. Bootcut denim from True Religion and Miss Me, or the sweatpants from Juicy Couture tracksuits all fall under this category. As time went on, mid-rise arose and then around 2018 high rise was the norm. I despise high-rise pants, no matter if they are on trend or not. The way that I look at trends for my outfits is if I know I am going to get a good use out of something then I will cave, but I don't just buy a pair of shoes to wear for a month because everyone seems to have them and then stash them away in the back of my closet.
My fashion philosophy changes all the time, but certain aspects of my opinions are consistent. Trends are temporary, but they do eventually come back. If I had all the money in the world I wouldn't just go out and buy everything in the mall, in fact, I barely shop at the mall anymore. It's been a long time since I bought more than one thing at a time from a fast fashion store like Zara or Gap. The jeans I am wearing right now as I am writing this are from Zara, but I know I will wear them for a long time. The way I justify shopping at stores that don't have ethical production practices is long-term usage.
Shein is one of the fastest-growing fashion brands in the world. Every day, hundreds of new items are added for customers to easily buy with the press of a button. This company is part of the global epidemic taking over the world by storm, fast fashion. Shoppers are intrigued instantly by the clothes sold on these websites because they are so reasonably priced, but just because something is affordable doesn't mean it's fast fashion. Brands in the mall like Zara and Free People have jeans priced anywhere from $49.99 to $129.99, and they too are culprits of future environmental damage because of their production practices. Fast fashion is causing land fills to fill up quicker and quicker; people are buying things they think they like because it is trendy. Besides the environmental factors, these companies also have numerous accusations against them for child labor and underpaying their workers.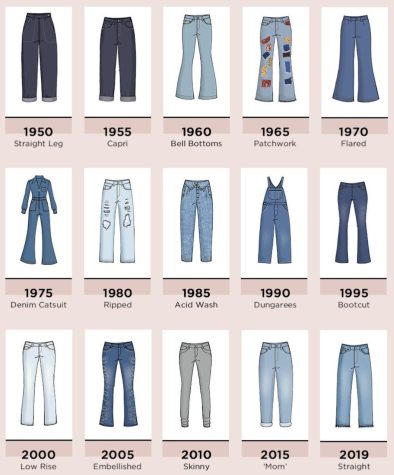 While we as teenagers can't do much right now to change the labor laws in foreign countries, we can make small changes that will ultimately have a huge impact for Mother Earth long-term. If you have been wanting to explore second-hand shopping, now is the time!
Check out this list for some tips:
Check your local thrift stores for gently used items
Browse Depop, Ebay, Poshmark, and Mercari if you want to shop online
Look into your attic, I have found some gems in my mothers stash of oldies. I remember the day I found a Jean Paul Gauiter top lying on the bottom of my grandma's closet…best day ever!!!
Go to garage sales and weekend flea markets; the weather is getting nicer, that means its flea market season! 🙂