Woman Who Accused Emmett Till Dies at Age 88
May 9, 2023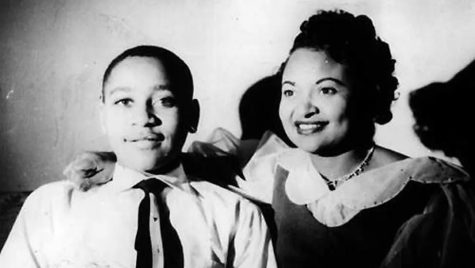 On April 25, 2023, news broke out that Carolyn Bryant Donham passed away at the age of 88. For many Americans, her name is linked to one of the most horrific cases of racial violence against African Americans and a significant turning point in the Civil Rights Movement– the Emmett Till case. Her death brings closure to a painful chapter for the Emmett Till family and Black people in America. Malik Shabazz, with the Black Lawyers for Justice, states that her death "will be one of dishonesty and injustice," as she was never held accountable for her role in the death of Emmett Till.
Born on July 25, 1941, Emmett Louis Till was a 14-year-old African American boy from Chicago who attended a segregated school. In the summer of 1955, Till went to visit family in Mississippi.
On August 24, Emmett, along with some cousins and friends, stood at Bryant's Grocery and Meat Market to buy candy, where Emmett boasted about a white girlfriend he supposedly had back at home. His friends, in disbelief, dared Till to flirt with the white woman behind the counter, Carolyn Bryant Donham. Although in 2015, Simeon Wright, cousin of Emmett Till, who was present then, claimed that no one dared Till to flirt with Bryant. According to Wright and Wheeler Parker, another one of Till's cousins who witnessed the scene, Till wolf-whistled at Bryant, scaring them half to death. "A black boy whistling at a white woman? In Mississippi? No," states Wright.
Roy Bryant, the husband of Carolyn Bryant, returned from a business trip a few days later and heard of how Emmett allegedly spoke to his wife. Enraged, Roy Bryant, along with his half-brother J.W. Milam rushed to the home of Till's great uncle, Mose Wright. The pair demanded to see Till, and despite the pleas from his great uncle and aunt, who even offered money, the two men forced Till into the back of their green pickup truck, where they tied him up and drove him towards Money, Mississippi, pistol-whipping him on the way.
The two men made Emmett carry a 75-pound cotton gin fan to the bank of the Tallahatchie River and ordered him to remove his clothes. They then brutally beat him to the brink of death, gouged out his eye, and then shot him in the head. His body was thrown into the river after being bound with barbed wire to the cotton gin fan. His mutilated and bloated body was discovered and retrieved from the river three days later.
Authorities wanted to bury the body as soon as possible, but Till's mother, Mamie Bradley, requested it be sent back to Chicago, where she demanded an open casket funeral. "There was just no way I could describe what was in that box. No way. And I just wanted the world to see," said Bradley. She later stated that the stench was noticeable from two blocks away.
Emmett Till's death significantly impacted Mississippi's Civil Rights advocates and attracted loads of national attention. The newspaper coverage of Till's case and his murder trial galvanized an entire generation of African American youth to join the Civil Rights Movement, fearing that something similar would happen to their friends, family, or themselves.
Sources
https://www.history.com/this-day-in-history/the-death-of-emmett-till#
https://en.wikipedia.org/wiki/Emmett_Till#Early_childhood
https://www.cnn.com/2023/04/27/us/carolyn-bryant-donham-emmett-till/index.html