Overview of Glowstick Entertainment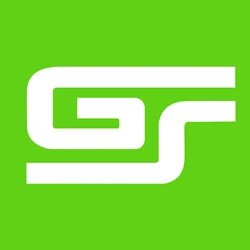 One of my favorite games of all time is Dark Deception, developed by Glowstick Entertainment, an indie game company created by Vincent Livings. Dark Deception is a first person survival horror game, where you're forced into nightmarish mazes to collect soul shards, all the while, something searches for you. You cannot hide or rest, it's either run or die; the choice is yours. From my standpoint, Glowstick Entertainment is a little underrated, as Dark Deception is a surprisingly good game. Sure there are a few bugs and glitches here and there, plus it being surprisingly difficult, it's a great game for its unique Pac-Man style gameplay, and surprisingly strange environments and enemies. As of writing this, Dark Deception has four chapters released, with a total of 8 levels. But the game wasn't always like this when it first came out, and Glowstick Entertainment wasn't always called Glowstick Entertainment.
From Sur

prising Beginnings: Glowstick Games
In October 2013, Vincent Livings and his former partner Mark Henderson founded Glowstick Games, the original previous company before Glowstick Entertainment. It was then on March 14th, 2014, they released the first online build of Dark Deception to the public, where the only playable level was the hotel, called Monkey Business in today's version of the game. Despite being only one level, it didn't take long for the build to reach top-tier gaming YouTubers at the time, such as Markiplier, PewDiePie, and Yamimash. Shortly after, the duo started to head to some conventions and received positive reviews and feedback from the public, even getting greenlit on Steam. The alpha demo of Dark Deception was released on January 16, 2015. It eventually didn't take long for publishers to start to reach out to them. Soon, none other than Bandai NAMCO themselves reached out to them, and they eventually signed a deal in mid-2015. Unfortunately, that's when things started to go downhill.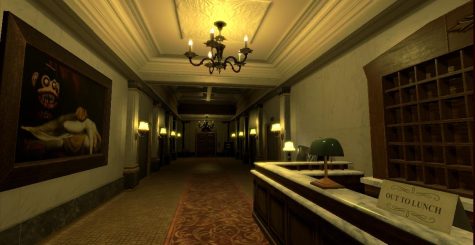 A couple weeks after the agreement, Mark decided he didn't want to make games anymore, and left the company. The bad news about that is that Mark was lead programmer and owned half of the company. And although Vince got his funds after he left, there wasn't enough money to continue development of Dark Deception and enough to hire a new programmer. Fortunately however, had that not happened, Glowstick Games would've gone under and Dark Deception would've been canceled. Things would start to change later in 2016 and 2017. In 2016, Vince closed Glowstick Games and created Glowstick Entertainment, starting fresh. In 2017, Vince met Nikson, the creator of the popular terrifying FNAF fan game, the Joy of Creation, and restarted the development of Dark Deception in Unreal Engine 4, releasing a brand new version of the hotel on September 27th, 2018. As of today, the most prominent members of the team include Vince Livings himself as the main game designer, his wife Pen Livings as the texture artist, Nikson as the main programmer and lighting artist, and Daniel Dombrowsky as the soundtrack composer.
Dark Deception & Their Other Games
What about Dark Deception itself? What about some of the other games Glowstick has made? As mentioned before, Dark Deception has four chapters out, meaning Dark Deception is an episodic horror game, releasing chapters over a course of time. After Chapter 1, they started working on Chapter 2, and released it on January 22nd, 2019, introducing Agatha and her schoolhouse, and the terrifying royal Gold Watchers. Chapter 3 was released 5 months later, on June 24th, bringing the Dread Duckies and Clown Gremlins. Then, the nightmarish development of Chapter 4 began, and let me tell you, so much had happened for it to take so long to release. Close to the end of the development of Chapter 4, Dark Deception went through a remaster, adding new lighting, new designs, and new content in the levels. Before Chapter 5, Chapter 4 was the biggest in the game, consisting of 3 total levels. Covid also played a big part in the long development of Chapter 4 as it made communication with the team much more difficult. There was also the development of other games they were working on. But even through the long development, the team managed to get Chapter 4 out on September 28th, 2021. 2 years later after Chapter 3 was released! To keep fans happy during the development of Chapter 4, Glowstick Entertainment signed a deal with Makeship to release plushies of Dark Deception's characters, with Dread Ducky starting it all. However, these plushies are only available for a limited amount of time before they are gone for good. So if you're eyeing a new plushie from them, get one before they're gone forever. As of now, 17 plushies have been funded and released. 
As I said before, Glowstick Entertainment was working on a few side projects, so that they could have more time to work on Chapter 4 and make sure fans are getting enough. One of their side projects was their multiplayer spinoff, Dark Deception: Monsters & Mortals, released on November 2nd, 2020. Play various modes and either play as a mortal and help your mortal buddies, or take the side of the monsters and hinder the mortals from completing their task. Although it may look like a generic multiplayer game, let me tell you, it's more than just a multiplayer spinoff. Monsters & Mortals have crossovers with other games, adding new characters and maps from iconic horror games to their roster of monsters and mortals. Some of the special crossovers they've had include Team Junkfish's Monstrum, Mob Games' Poppy Playtime, Supermassive Games' House of Ashes, and even Konami's legendary Silent Hill series. Although these crossovers are good and all, nobody plays the game anymore due to the lack of content, with no new DLCs being added for over a year. But remember, Glowstick Entertainment has a lot to work on, and right now, they're working on Dark Deception Chapter 5. As a player who has more than 200 hours on the game, it's honestly fun, a little unfair at times with its RNG and unfair balancing, but still an enjoyable multiplayer experience, and I'd say it deserves more love. They are also developing the mobile port of their game, Super Dark Deception, which turns the original into a 2d pixelated adventure. The game is free on the App Store and has only Monkey Business as its first level. Glowstick Entertainment was also responsible for the temporary development of Evil Nun: The Broken Mask, but stepped away due to their other projects.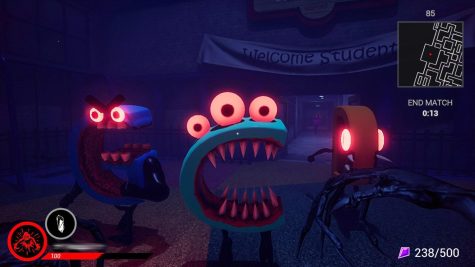 What's Happening Now?
Today, the team of Glowstick Entertainment is in a good position. However, they've had some ups and downs recently. First the ups. Recently, they partnered with XPG at a gaming convention called Computex, where they showed off Super Dark Deception and a Dark Deception themed headset with detachable ear tags. They've also partnered with Limited Run Games to release the physical version of Dark Deception and Super Dark Deception. Now the downs. Two months ago, Monster Energy, filed a lawsuit against Glowstick Entertainment for using the word "monster" in their game Dark Deception: Monsters & Mortals. However, Monster Energy is not only demanding that Glowstick Entertainment use the word monster, they also demand that they don't use any words similar to the word monster, don't use claw-like design similar to Monster's, don't use a green and white logo on a background, and many more ridiculous terms. Many other companies have fallen victim to Monster's unfair use of trademarking, and have been forced to accept their demands, however, Glowstick has chosen to fight them in court. Many people took notice of the lawsuit and talked about it online, supporting the small indie company. The lawsuit is still continuing, but it may seem like Glowstick Entertainment will win this case. 
So, what's the takeaway of this? Glowstick Entertainment is a company that in my opinion, deserves more attention. They and their game have been through a lot and deserve more attention from other people. Either way, be excited for the release of Chapter 5 this year, as well as the release of some special guests in Monsters & Mortals.
Their YouTube
https://m.youtube.com/results?sp=mAEA&search_query=glowstick+entertainment
Their Twitter
https://twitter.com/GlowstickEntmt?ref_src=twsrc%5Etfw%7Ctwcamp%5Eembeddedtimeline%7Ctwterm%5Escreen-name%3AGlowstickEntmt%7Ctwcon%5Es2