Teacher Spotlight: Sam Yellis on Jobs, Careers, and Life Lessons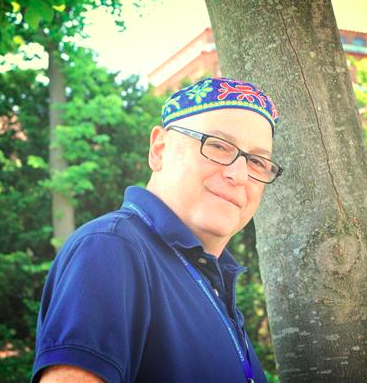 I've had many classes that were taught by Sam over the past 3 years, so I've spent a lot of time in his classroom. When he brings up stories, he talks about some jobs he's had years ago. It felt to me like every week he was talking about a new job, so I had to say "Sam, how many jobs have you had?". He said he has had 26 jobs over the years, and he has a spreadsheet tracking all of them! The jobs he had in the past made him the person he is today, and he learned a lot from them. He even discovered his passion for teaching through one of these many jobs. 
The first thing Sam states when it comes to jobs, is what they mean to him.
"
According to Sam, jobs are very different from careers. A job is something you do for money, and you don't have to particularly like it or care about it. A career is something you're passionate about and something that you should correlate with your skill set. You pick out a job pretty simply– pick on that pays well. A career is more complicated: it entails discovering your passion, and adding to it your skill set. Those two things combined, and you have yourself a career. 
Sam's first ever job was working as a caddy at a golf course when he was around 15. He was paid $8 a bag for an 18 hole course. A little after that, he worked as a popcorn vendor. He enjoyed selling popcorn because he got to work in Nassau Colosseum and got to see Julius Erving play for the Nets. When it comes to jobs during high school, or just a first job in general, Sam recommends getting one in an area in which you might be interested. But overall, just to start working somewhere; get your feet wet!
Sam had many jobs that fell under the categories of "not too bad" or "I liked it," but they weren't all winners. Sam's least favorite job was working as a closer for McDonalds. Closers have to clean everything at the end of the night. And the grease trap needed to be cleaned! Sam would reach his arm into grease up to his shoulder. He fainted one time because of the smell of the grease. He didn't like his janitorial job either, not so much because of the job itself, but the people he was surrounded with at the time; there was a lot of negative energy. PC Richards was a job where he was inside the building and the walls had windows; he said he felt like a "caged animal, with everything going on outside, and here I was selling refrigerators." This was around 1995. Then he came to a great realization after asking himself this question: "Is this why your mother had you?"  He knew he had talents that weren't being used. And here he was doing a job that he hated! He had one more salesman job selling mattresses, but then that was the end of his "jobs." 
Sam attempted his first career working for an airplane company start up with a few other people, but it was a tough run. During the last 6 months at the airline, he didn't even have a salary. He called this, "his last shot at becoming a millionaire."
"
Sam said that he didn't regret any of those decisions or any of his previous jobs for this reason. Because all of those jobs, and all of his decisions, brought him to this place: Room six at Village School. This is where Sam said he belongs. In this building, in this room.  
Sam discovered he wanted to be a teacher in 1999, "I found out I wanted to be a teacher when I was a bad stereo salesman." Sam worked, selling stereos to people, which was convenient because Sam was very interested in stereos. When someone came in and wanted to buy a stereo, Sam would compare and contrast stereos, and talk about the pros and cons of each one and really teach people about stereos. That is when he discovered his passion for teaching. Sam is one of the most talented people at teaching things he's passionate about. Sam is a very well rounded person with many interests, and his teaching career reflects that. At his time at Village, he has taught 39 different electives varying from "Jazz" to "Modern Art and Architecture" to a film study class focusing on the works of Alfred Hitchcock.

In xhis courses, students are given a taste of history and culture that we likely never would have been introduced to otherwise and many students even find new interests and passions. In finding his career as a teacher, Sam has given his students exposure to a lot of different career paths and passions for our own lives.