ConocoPhillips Willow Project Approved
With the support of the Biden Administration, the Bureau of Land Management approved ConocoPhillips' proposal for oil drilling, known as the Willow Project, a massive $8 billion oil drilling project in Alaska.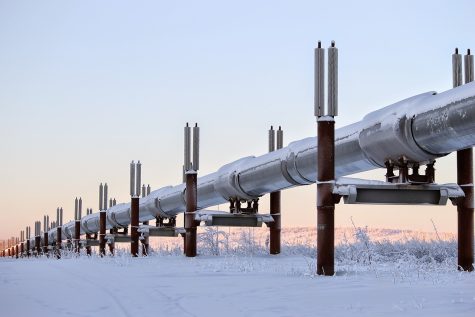 ConocoPhillips, an American multinational oil company and Alaska's largest oil producer, has gained approval for the Willow Project, taking on one of the largest oil and gas developments that will produce over 600 million barrels of oil on federal territory, producing up to 180,000 barrels per day at peak production.
The project is said to be developed in the North Slope of Alaska, serving as a central processing facility with 4 to 5 drill sites, a separate camp, and shops pad. According to ConocoPhillips, this development is expected to create over 2,000 jobs with around 300 being long term. Erec Isaacson, president of ConocoPhillips Alaska stated, "We believe Willow will benefit local communities and enhance American energy security while producing oil in an environmentally and socially responsible manner."
"
Alaska has a robust history of contributing to American energy security and this project will position them to continue that legacy."
— Joe Manchin, United States Senator
However, this massive large-scale project has undoubtedly sparked loads of outrage and controversy amongst environmentalists and climate activists. According to the Sierra Club, the Willow Project could potentially add more than 250 million metric tons of carbon emissions into the atmosphere within the next 30 years, equivalent to the emissions of 66 coal plants annually.
"Willow is a carbon bomb that cannot be allowed to explode in the Arctic," said Karlin Nageak Itchoak, senior regional director at the non-profit Wilderness Society. "Our Native villages are eroding into the sea, thawing permafrost is making infrastructure insecure, and food sources are disappearing, and this project would just exacerbate and speed up the climate crisis in the Arctic."
Sources
https://www.cnbc.com/2023/02/01/biden-moves-toward-approval-for-alaska-oil-drilling-project.html 
https://www.sierraclub.org/press-releases/2023/02/willow-project-would-be-disaster-alaska-and-climate
https://insideclimatenews.org/news/01022023/biden-arctic-oil-willow-project/
https://www.theguardian.com/us-news/2023/feb/01/alaska-oil-drilling-biden-conocophillips-willow-project
Leave a Comment