Mississippi tornado leaves devastating effects
Friday night, a powerful tornado hit a Mississippi town. It formed over the Mississippi river, then began traveling west, lasting about an hour and ten minutes. Officials say that at least 25 people in the state have been killed, along with 1 in Alabama. There were also dozens of injuries and buildings flattened. More tornados are expected to hit Mississippi, Alabama, and other Southern states Sunday, Axios' Andrew Freedman reports.
"I still can't get over what I saw," said Stephanie Cox, who witnessed the tornado firsthand. She was initially unaware of its size until she heard the loud thunder and heavy lightning. "I've never seen one that violent or heard one just make that roaring sound – that sounds like a train horn coming right at you, " she said.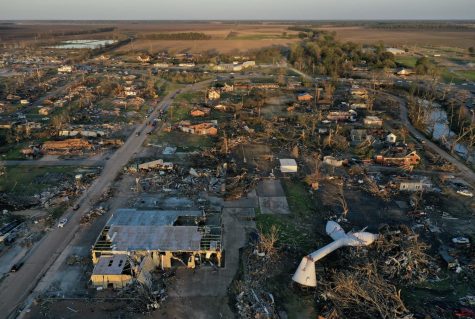 Rolling Fork resident Kelly Perry was emotional while recounting the events of Friday night after he and his wife survived in a tiny corner closet of the house that collapsed on them. "If we wouldn't have been in the closet, we wouldn't be here right now," Perry said.
President Biden approved a major disaster declaration for Mississippi early Sunday, unlocking federal aid to assist in recovery efforts. Individuals in at least four Mississippi counties will receive federal grants for temporary housing and home repairs, as well as loans to cover uninsured property losses.