March for Science
April 22nd marks Earth Day, a holiday dedicated to encourage respect for life on planet Earth, to bring to light the concerns about the dangers of pollution, and to commemorate Mother Earth. This year, a new purpose came to light when thousands of scientists and nature preservation supporters protested in Washington. Following in the steps of the Women's March that caused an uproar worldwide, the March for Science was not only in the U.S. but in other countries as well such as France, England, Ireland, South Africa, Germany, and Japan.
Ralliers that demonstrated at the White House weren't worried about the downpour ruining their signs, but rather the the possibility of losing their jobs due to the president's negligence towards environmental issues. Trump stated in a Fox interview in 2015, "Environmental Protection, what they do is a disgrace. Every week they come out with new regulations." He plans to cut the EPA's budget by 25% from $8.1 million to $6.1 billion. Along with that he is targeting to
cut their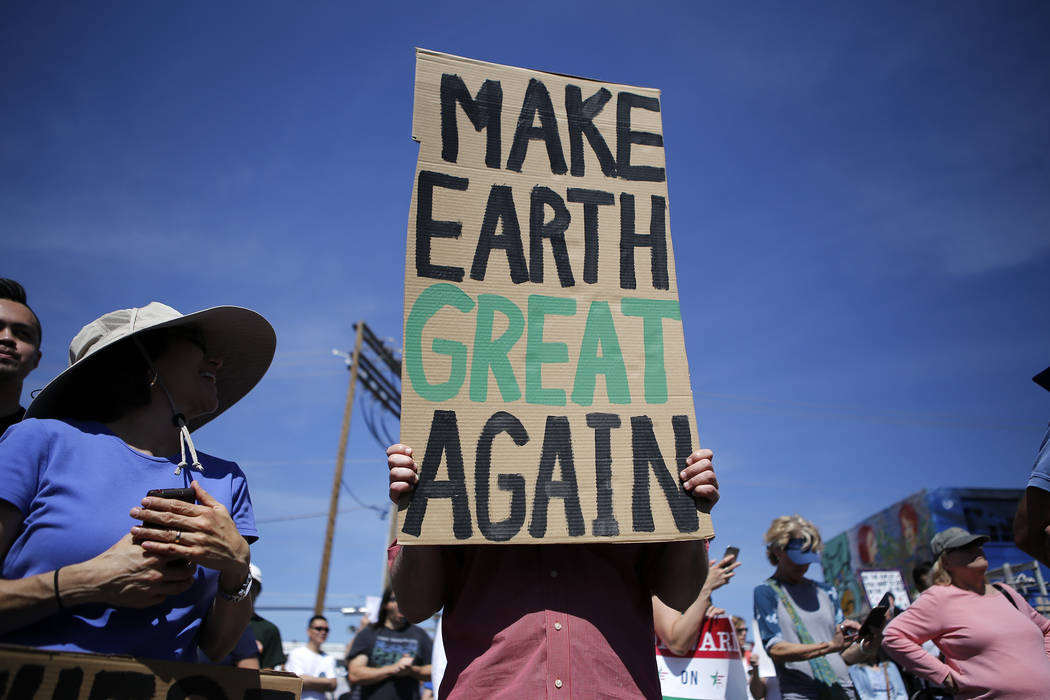 workforce by 20% from roughly 17,000 to 12,400. Not only is the EPA under fire but the National Institute of Health as well. Trump plans on cutting the NIH's budget by 18%, which means taking away $5.8 billion. Scott Pruitt, head of the EPA under Trump, believes that CO2 (carbon dioxide) is not a contributing factor to global warming. Many are in disbelief because countless numbers of studies have proven the dangers of CO2, the second largest greenhouse gas.
"Protecting the government's investment in science, particularly when that includes funding for public engagement, is incredibly important. Science is not just for scientists, and I believe that all of us, whether we work in a lab or not, should have a voice on its future," said Katherine Mathieson, the chief executive of the British Science Association. Mathieson, along with many others, are hoping that this protest will bring to attention the magnitude of how important the environment and programs designed to protect it is.