Billie Eilish on Mental Health
At the Beginning
Billie Eilish started singing when she was 6, but she didn't rise to fame until she was 15. Billies brother, Finneas, produces all of Billies music. They also write all of the songs together. The two went from playing in front of small crowds to selling out large concert venues. Billie has 2 Albums and just recently released the new theme song for the new James Bond Film.

Growing up
Ever since Billie was young she has been doing music. She started out putting her music on SoundCloud and was discovered through her song Ocean Eyes, which she wrote when she was only 14. She and her family live in Los Angeles and she was homeschooled by her mother. Her mother was the one that taught Billie and Finneas the basics of songwriting.

Mental Health
Billie recently opened up in a candid interview with Rolling Stone on her struggle with mental health issues. She said that she has struggled with anxiety and depression, which resulted in self-harm, when she was 13. Initially she battled body dysmorphia when she was a competitive dancer, and she faced depression when she was forced to quit dancing after an injury. "I think that's when the depression started… [ when it came to self-harming] I felt like I deserved the pain," she told Rolling Stone. Her depression escalated when she first started to be spotted in public, feeling like she was under constant observation. Billie's anxiety emerged at a later age when she started touring. She said that she once had a panic attack and cried for two hours every night for a week. Billie herself has started seeing a therapist for her recent anxiety.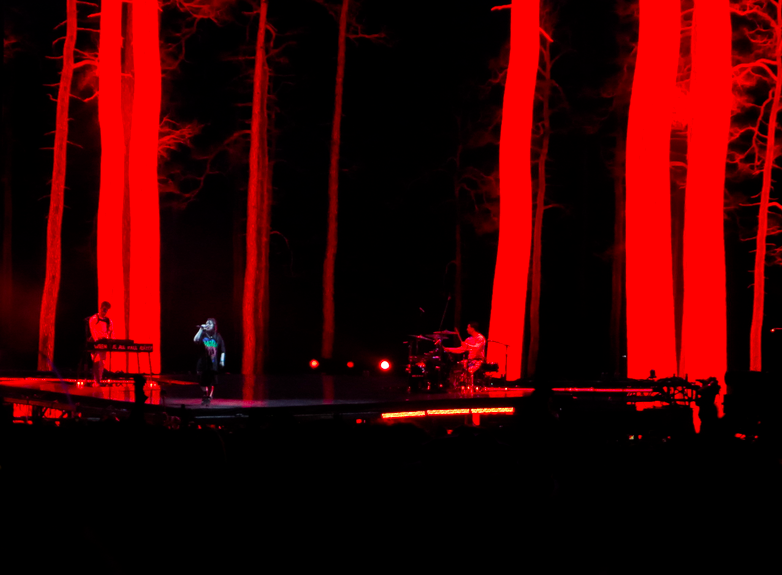 Giving Back
It is evident that Billie has become more comfortable with opening up to the public after being in the spotlight for a while. In May, Billie appeared in a PSA reminding people to "seize the awkward." She encouraged fans to seek the help of a friend or therapist in hard times. In an interview, Billie explained how she does not self-harm anymore, but when she runs into fans who do, she takes advantage of sharing advice. She shares how she has been through it too, and that you have to "just be nice to yourself." She encourages finding an outlet for expression, finding that spending time with horses helps her relax.