Analyzing the TikTok Phenomenon
"Renegade, renegade, renegade, renegade," two girls chant as they recite the lyrics to "Lottery" by K Camp while moving their bodies in a carefully rehearsed manner. The ritualistic-seeming practice might leave a viewer awe-struck and puzzled.

But for anyone familiar the social media platform known as TikTok, this dance is probably familiar, having seen many others perform it while scrolling through the app. Along with the common dance videos, one may find videos meant for comedic purposes, often utilizing a certain song in the background to aid in the delivery of the joke. One can't deny how easy it is to be engrossed in the allure of the unique brand of content on the app. However, as inquisitors, one may be thinking about why they and other consumers are so invested in the platform. For those wondering how a social media platform such as TikTok could have such a firm grip on a large group of consumers, it may be worthwhile to delve into the psychological motivations behind using social media platforms in general.

In order to understand how consumers find TikTok's content so appealing, it is important to look at the content itself, specifically why users decide to broadcast said content to such a broad audience. An article from King University Online articulates the following psychological motivations for posting on social media:

Physiological needs: Sometimes, people post to benefit the health or well-being of their family and friends.
Safety: Physical, mental, and financial security are important to people when they choose to post certain material on their social media.
Love/belonging: Another reason people post what they do is to feel some sort of social acceptance from a group or a specific individual.
Esteem: People want to quell the rewards-oriented parts of their brains, which can explain why people post such me-centric content regularly.
Self-actualization: This aspect of social media posting is represented when people post about achievements or successes (e.g. getting a new job, checking something off their to-do list, reaching an important milestone, etc.)
One thing that all of these motivations have in common is that they are all linked to positive social media feedback and self-esteem. This translates over to likes, follows, and comments, ways in which a user can receive attention from their posts. By receiving positive feedback through these forms, one may be inspired to do more social sharing. Generally, people post on social media from some sort of emotional position that seeks a response from others. Since the whole concept around social media is centered around communication, it makes sense that the main motivations for posting come from a psychological point to connect with others. Perhaps it is this motivation amongst users to connect with one another that causes people to be so interested in content on a platform such as TikTok.

After looking at why people post on social media, one may be wondering why people even bother or care about the content that is posted on a social media platform. Many users report using social media for entertainment, or just to pass the time. Often, people need a distraction from the monotony of their daily lives. TikTok offers a variety of content that can be interesting, funny, or totally random in nature.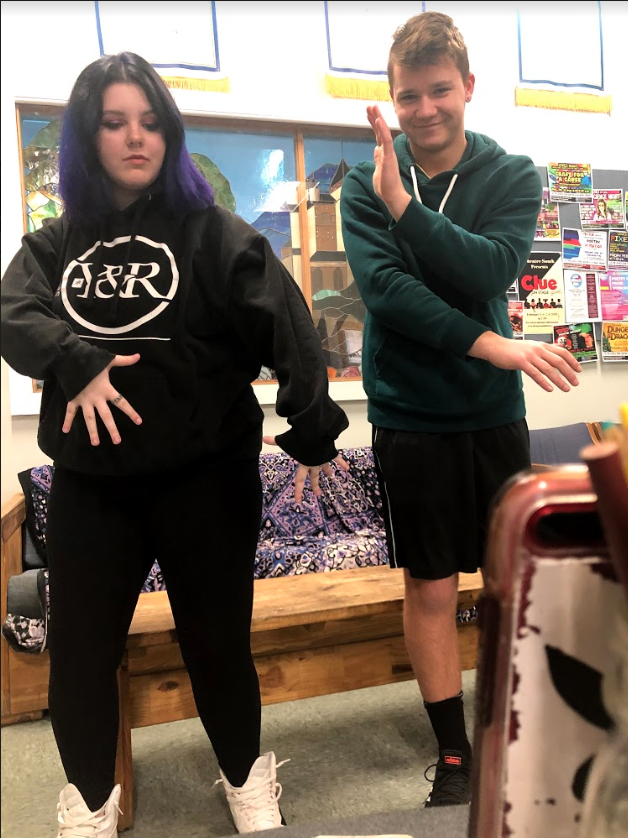 Jia Tolentino wrote in an article from The New Yorker, "I found it both freeing and disturbing to spend time on a platform that didn't ask me to pretend that I was on the Internet for a good reason… I was giving TikTok my attention because it was serving me what would retain my attention…" 
Recently, a survey asked members of the Village community to anonymously share why they enjoy going on TikTok. Responses included "It's addictive with short videos and has the newest trends on display every day," "It's a fun way to express your creative side," and "It's good for short attention spans." On the surface, TikTok may seem like just another teenage fad that has every adolescent hooked. However, upon analyzing it further, one may realize that the usage of this social media platform holds a much deeper meaning.

Perhaps the common thread linking the previous responses together is the need for a form of escapism. The unique content that TikTok offers provides a way of distracting oneself with how easily it pulls consumers in, leading them to spend hours on the platform. Users become so invested in the content that they often forget about the world around them. In today's world, the need for escapism feel necessary with so many unsettling things going on in the world around us. Social media simply provides a diversion of our attention from all that is happening. In using TikTok, maybe we all feel just a little more secure in the world we live.