Festival of the Arts: A Cherished Village School Tradition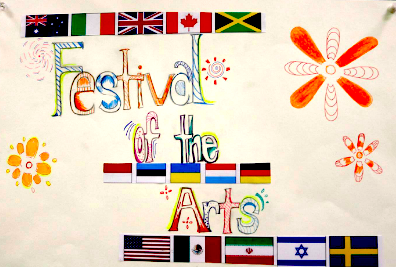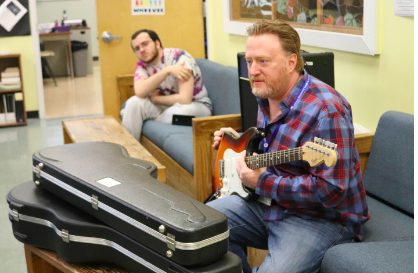 A Village School tradition beloved by students and staff alike, Festival of the Arts is an all-day event in which the student body can showcase its talent. Dave Edelstein, a former science teacher, initiated the event over a decade ago. He wanted students to have the chance to share sides of themselves otherwise unknown to their peers, and he figured the day immediately before April vacation was the perfect time to bring students together before they separated for the break. When Edelstein first proposed the idea, the entire faculty jumped on board. After all, the teachers agreed, the day before the break had always been a "dead day"; why not liven it up?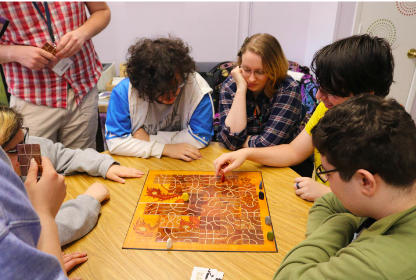 Principal Steve Goldberg has witnessed a wide range of workshops over the years, and inevitably, he has acquired a few favorites. He recalls that one year, a quiet student named Jeff offered to lead a salsa-dancing workshop, telling the teachers that he and his father frequented dancing clubs in their spare time. At first, Steve and the teachers didn't think much of his proposition, figuring his abilities and instruction would be limited to several elementary steps.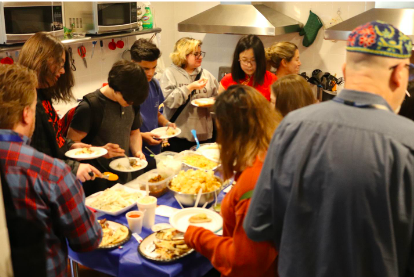 On the day of Festival of the Arts, when Jeff's workshop came around, Steve and a group of curious students and teachers gathered in the gym to participate. He asked for a volunteer, and a former teacher named Anita, known for her love of dance, accompanied Jeff in the front of the room. He and Anita prepared their positions, and the instant the music turned on, the two careened into a whirlwind of vibrant salsa, drawing the audience into their vortex of dizzying twirling as they went. "My jaw nearly dropped," Steve recalls. "It was like a Dancing with the Stars moment! Nobody had expected it."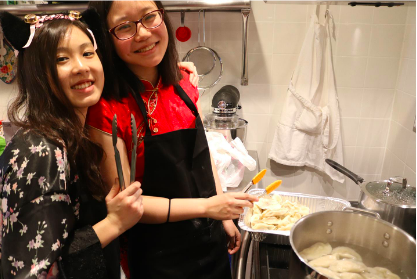 This year's Festival of the Arts, or really Festival of the Arts and Cultural Diversity Awareness, did not fall short for Steve. The student government decided that since art is inherent to culture and culture is inherent to art, this year's event would celebrate the diverse backgrounds of students at Village. In addition to a heated flag-identification competition (won by Fen), an origami workshop instructed by Fio, and a dumpling-making session with Josephine and Erin, Village had its first ever fencing clinic, run by Josephine and Fen, and was ended, as always, by spectacular jam session featuring Steve, Halina, and senior Matt Forte.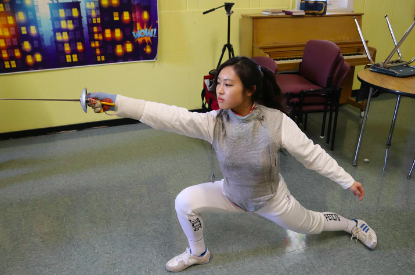 The Village School thanks all of the wonderful presenters who contributed their time and effort to this year's Festival of the Arts and Cultural Diversity Awareness. We look forward to many more exciting workshops next year!