Cindy is Village School's Resource Room teacher.  She helps us with homework, manage our assignments, and achieve our academic goals. I sat down with her Monday and asked her about her time here at Village and what her interests are outside of school.  
How did you hear about Village School?
I heard about Village School from my law professor in graduate school, who happens to be Jeff's [Bernstein, a social studies teacher] wife. She told our class about a vacancy for a special education teacher and I gave her my resume.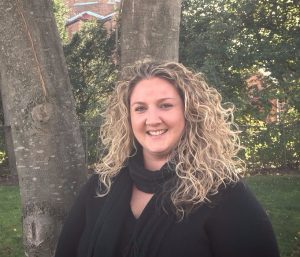 What do you love most about working here?
I love everything about it. I love the environment – the fact that the teachers have so much creative freedom to develop their elective classes and teach how they want. I love that we have a true sense of community and family here. I love that it is different and  we can help students be successful with all aspects of their lives. I love that we actually make a difference.
What do you do outside of school?
Outside of school, I read a lot. I love to read whenever I can. I enjoy the movies and cooking.
If you could go to any country where would you go?
I would like to travel to places that I haven't been before. Some include Hawaii (I know it's not a country but I have never been there), Tahiti, Bora Bora, the Maldives (all French Polynesian islands known for clear turquoise waters and overwater bungalows.) I would also like to go back and visit Croatia some day. My family is from Croatia. I've been there once and it is beautiful. I would definitely like to return one day.