Living the Wild Life: Emma Strassberg's Senior Internship
For the second semester of senior year, Village School students have the option of interning at the organization of their choice in order to gain work experience before graduation. Senior Emma Strassberg, who has a profound love for animals and wildlife, has found an internship opportunity that is the perfect match.

Four days a week, Emma visits three centers devoted to animal rehabilitation and care, learning different skills and gaining exposure to a variety of animals at each location. On Tuesdays, she works at Volunteers for Wildlife in Locust Valley; on Wednesdays, she makes the trip out to Sweet Briar Nature Center in Smithtown, and on Thursdays and Fridays, she travels to Tackapausha Nature Preserve in Seaford. Sweet Briar and Volunteers for Wildlife have rehabilitation programs, while Tackapausha has permanent clientele who are cared for on a daily basis.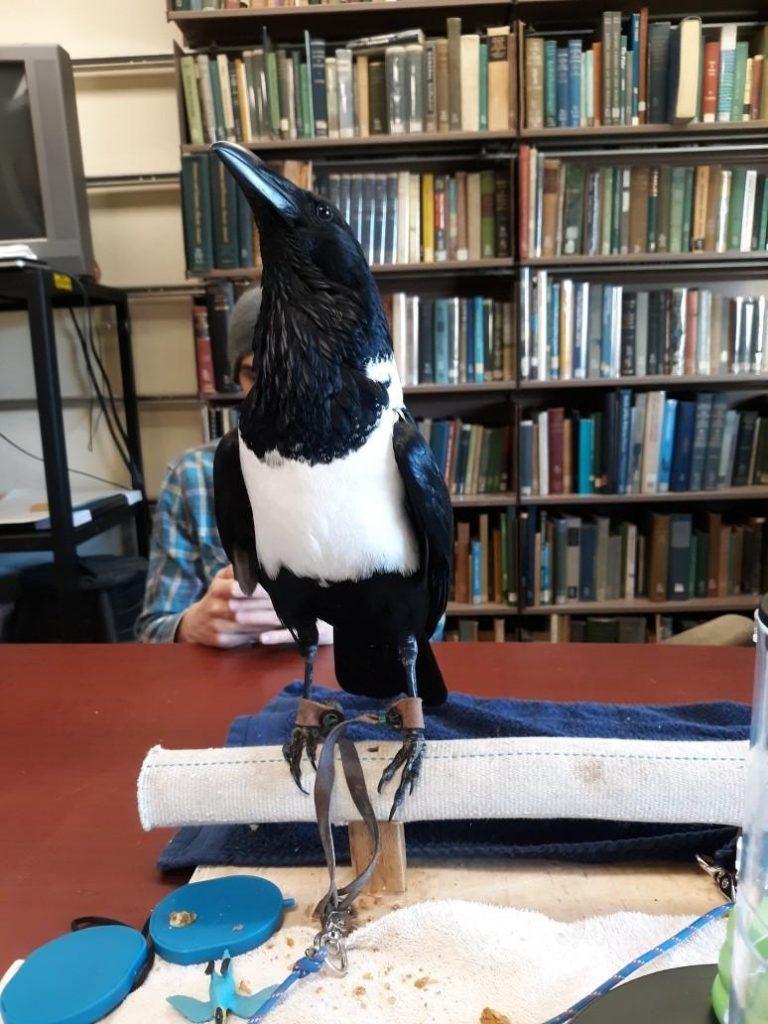 Emma's role is taking care of the animals, and she is tasked with numerous responsibilities such as cleaning cages, exercising the animals, and keeping them from becoming bored – which is more important than one might think. Emma speaks fondly of a clever crow at Tackapausha, named Walter, who is given puzzles in which he has to secure food from the contraption. Emma says that these activities are equivalent in value to hygiene and nutrition, because as with humans, maintaining a sharp mind can help ward off disease and other health-related issues.

So far, Emma has been very satisfied with her learning experience. "I'm learning a lot about how to handle and care for all different kinds of animals from bunnies and pigs to raptors and foxes. Most of them are wild animals so you have to be careful around them and know how to read their behavior," she tells me. "I'm hoping what I learn here will help me with a career working with animals in the future."

Volunteers for Wildlife is the smallest in size and consists entirely of local animals. The center admits wounded and orphaned animals native to Long Island, including songbirds, waterfowl, small mammals, raptors, reptiles, and amphibians. The wild animals brought to their hospital have often been injured by cars, caught by cats or dogs, or hurt by landscaping equipment. Sometimes their patients are birds of prey who have fallen victim to poison after ingesting insects and rodents treated with noxious chemicals and insecticides.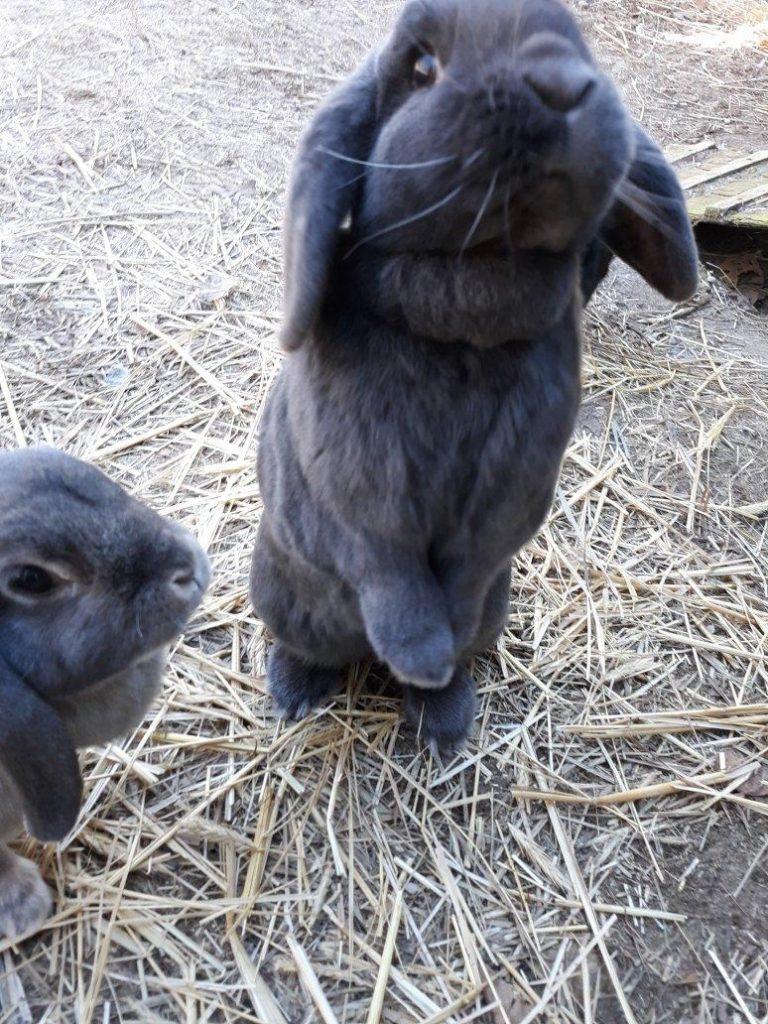 Sweet Briar, on the other hand, is much larger and is the busiest of the centers. Situated on 54 acres of varied garden, woodland, field and wetland habitats on the Nissequogue River, the center is home to hundreds of different species. Emma's schedule is jam-packed with errands and assignments when she is there, and the high-capacity accomodations often make for a hectic environment. While cleaning the cages, for example, two healthy blue jays, a crow, a gull, two ducks, and two chickens will be released simultaneously for exercise. While fun for the animals, Emma has to be particularly careful to avoid being whipped in the face by batting wings and sharp beaks nipping at her extremities – which are similar in size and appearance to food.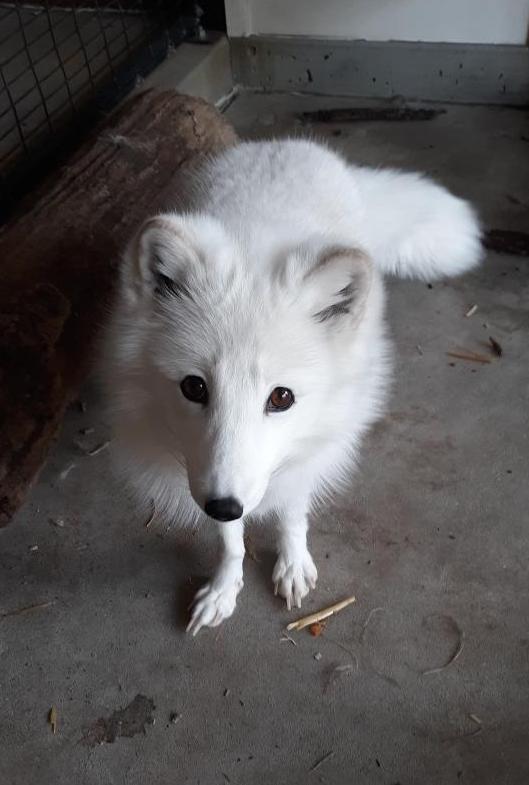 Spanning 84-acre sanctuary of oak forests, ponds and streams, small mammals, and scores of bird species, the abundance of different natural habitats on the property make Tackapausha an ideal location for a more diverse collection of species. For this reason, Tackapausha is Emma's favorite center. She has always gravitated toward the unusual and out-of-the-ordinary (hence her fascination with Harry Potter, Supernatural, Doctor Who, and Marvel), and she cherishes the ability to work with such a wide variety of creatures foreign to the ecosystem of Long Island. Among her most beloved animals that preside there are arctic foxes, porcupines, and vultures.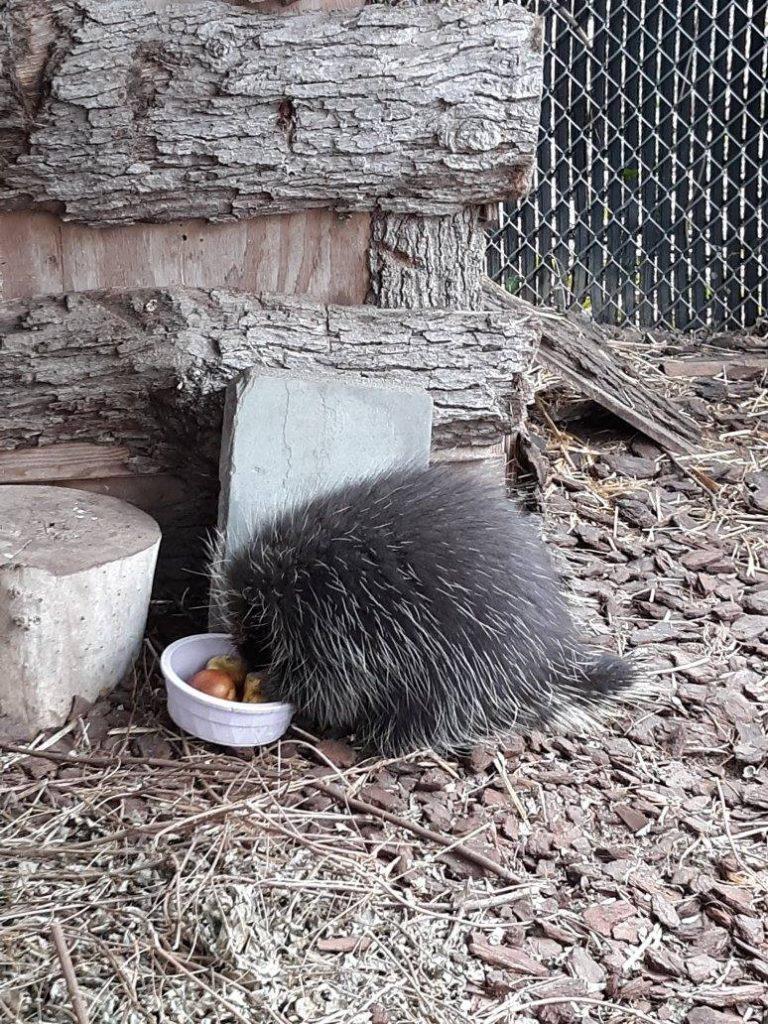 The work is not all fun and games, as Emma is frequently exposed to high risk situations. For example, there is a ball python at Tackapausha who is blind in both eyes. When eating, he often cannot distinguish between food and the carrier of the food. Although Emma uses tweezers to feed him tasty morsels of mice, she never knows if the snake will reach a little bit farther than his planned target. Emma has already obtained a scar on her arm from a particularly feisty ferret, and expects more such tokens of affection to come in the near future.

The part of the experience Emma has enjoyed the most so far has been forming personal connections with the animals. "Every animal that you work with has their own personality, and you get to develop relationships with all of them," Emma says. "Everyone has their favorites, and you can tell in the way they interact that the animals like them too." She is extremely grateful for the opportunities her internship has granted her thus far, and knows that the experience will continue to be both educational and enjoyable.