Apple Bars
The plan was to make apple bars but we turned it into an Apple Cake. This was the most delicious food and was really fun to make. I have no critiques of this recipe because I was so surprised by how good this apple cake/bar was.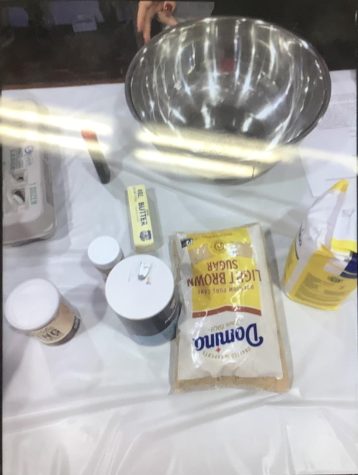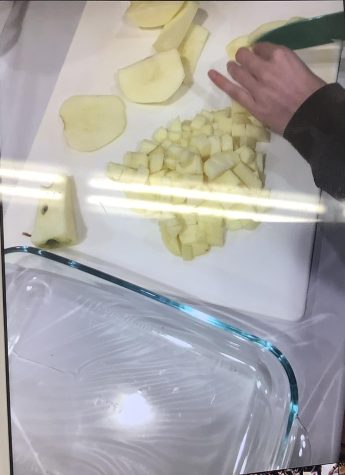 Ingredients
1 cup sifted  all-purpose flour
1 teaspoon baking powder
1/4 teaspoon salt
1/4 teaspoon ground cinnamon
1/4 cup butter or margarine, melted
1/2 cup packed brown sugar
1/2 cup white sugar
1 egg
1 teaspoon vanilla extract
1/2 cup chopped apple
1/2 cup finely chopped walnuts
2 tablespoons white sugar
2 teaspoons ground cinnamon
Directions
Preheat oven to 350 degrees F (175 degrees C). Grease a 9×9 inch pan. Sift together flour, baking powder, salt, and 1/4 teaspoon of cinnamon; set aside.
In a large bowl, mix together melted butter, brown sugar, and 1/2 cup of white sugar with a wooden spoon until smooth. Stir in the egg and vanilla.Blend in the flour mixture until just combined, then stir in the apples and walnuts.
Spread the mixture evenly into the prepared pan. In a cup or small bowl, stir together the remaining cinnamon and sugar; sprinkle over the top of the bars.
Bake for 25 to 30 minutes in preheated oven; finished bars should spring back when lightly touched. Cool in the pan, and cut into squares.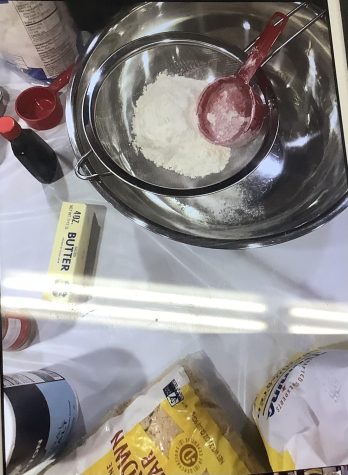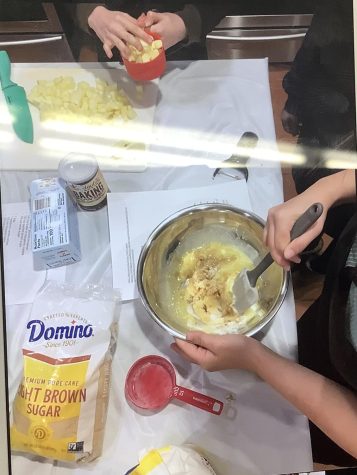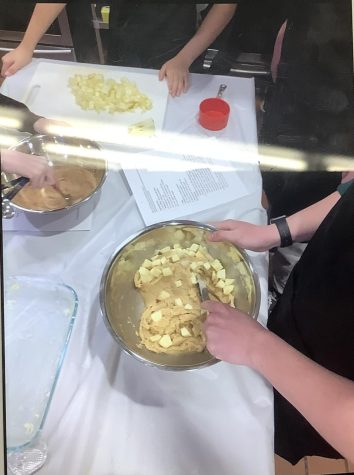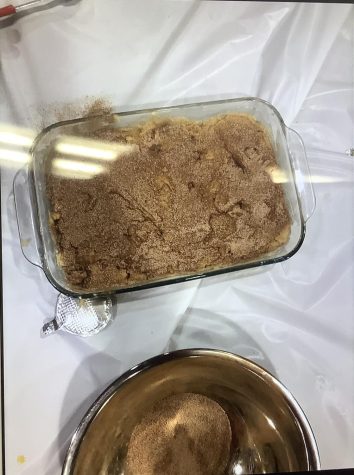 The cinnamon was a great addition, adding a sweet and scrumptious flavor. The apples were delicious and made the final product tastier. Maybe we didn't have to put so much sugar into it as customers might complain about it being too sweet but I personally wasn't bothered by it.  We did not add the walnuts, just in case there was an allergy in the school.  We shared this with the whole school during a general meeting. This, so far, has been the biggest success in Cooking Class of 2023 and will always be a delicious treat to have at anytime.